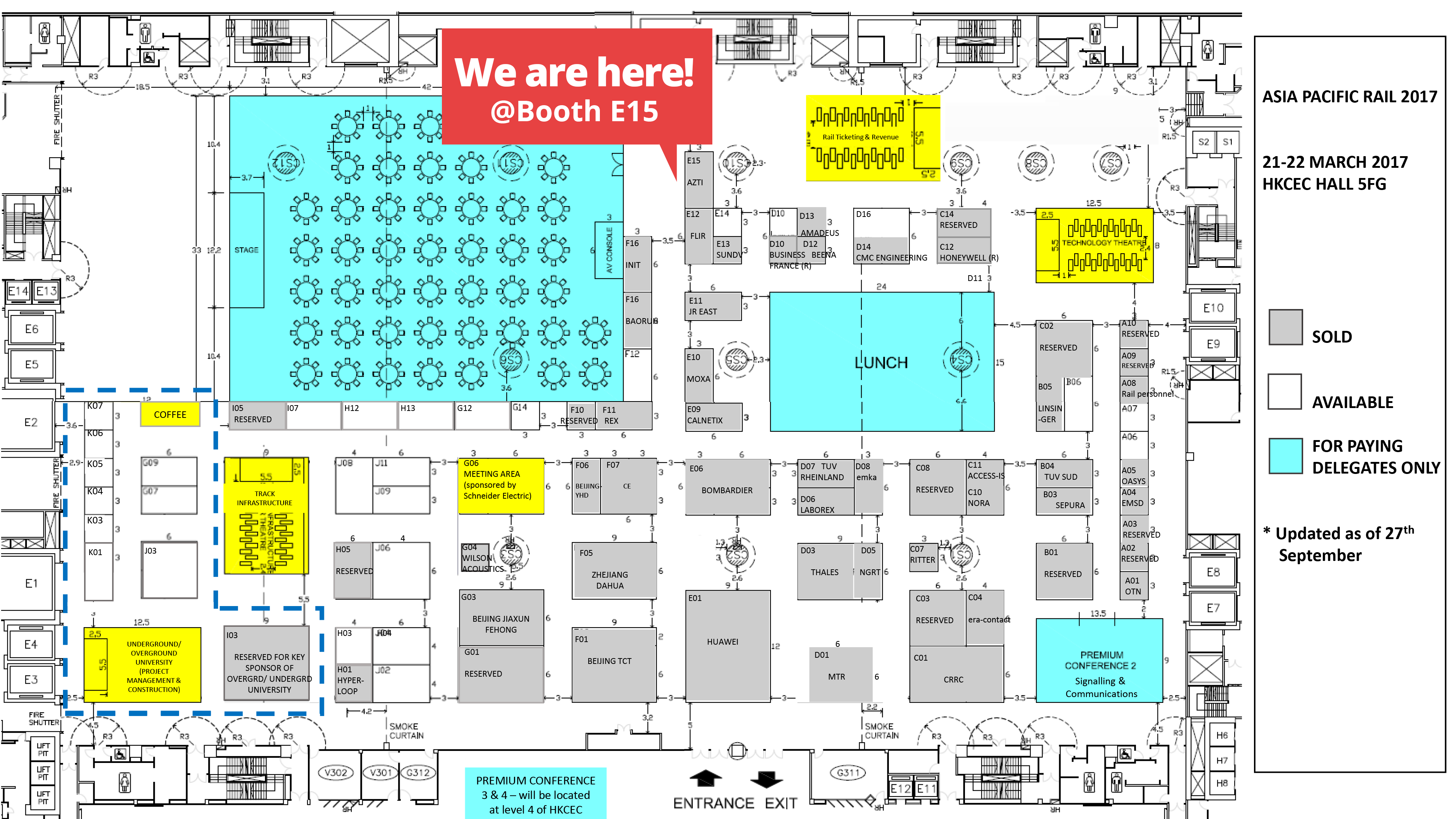 Asia Pasific Rail 2017 Expo, Hong Kong
Dear Customer,
As an exhibitor at Asia Pacific Rail 2017, we'll like to personally invite you to visit us at the event this coming March 21-22 at Hong Kong Convention and Exhibition Centre, Hong Kong.
THE EXHIBITION
Visit our Booth E15 to view our amazing showcase and learn how our products and solutions can further drive your business growth. We will also be sharing our case study at Latest Technologies Theatre:
Conference Day One Tuesday, 21 March 2017 3.30pm to 4.00pm
PIES®- Platform Safety, Preventive vs Reactive Systems -The Most Reliable, Longest Operating Track Record Globally.
William Foo, CEO, AZTI Technology
Plus, you get to attend over 60 free operational seminars in the other three onfloor theatres – Track & Infrastructure Theatre, Rail ticketing & Revenue Theatre and Underground/Overground University
Registration to the exhibition show floor is free! Register here.
THE PREMIUM CONFERENCE
Discover new opportunities as you hear, learn and interact with the most influential stakeholders in Asia Pacific's rail industry from the likes of MTR, SMRT, London Underground, TRTC, PT Kereta Api and more.
Get a copy of the conference brochure here >
We're having the special rate of 15% off per pass – just for you. To avail for these special delegate passes earmarked for our invited guest, please enter promo code: AZTI at check out. Book your conference delegate pass here.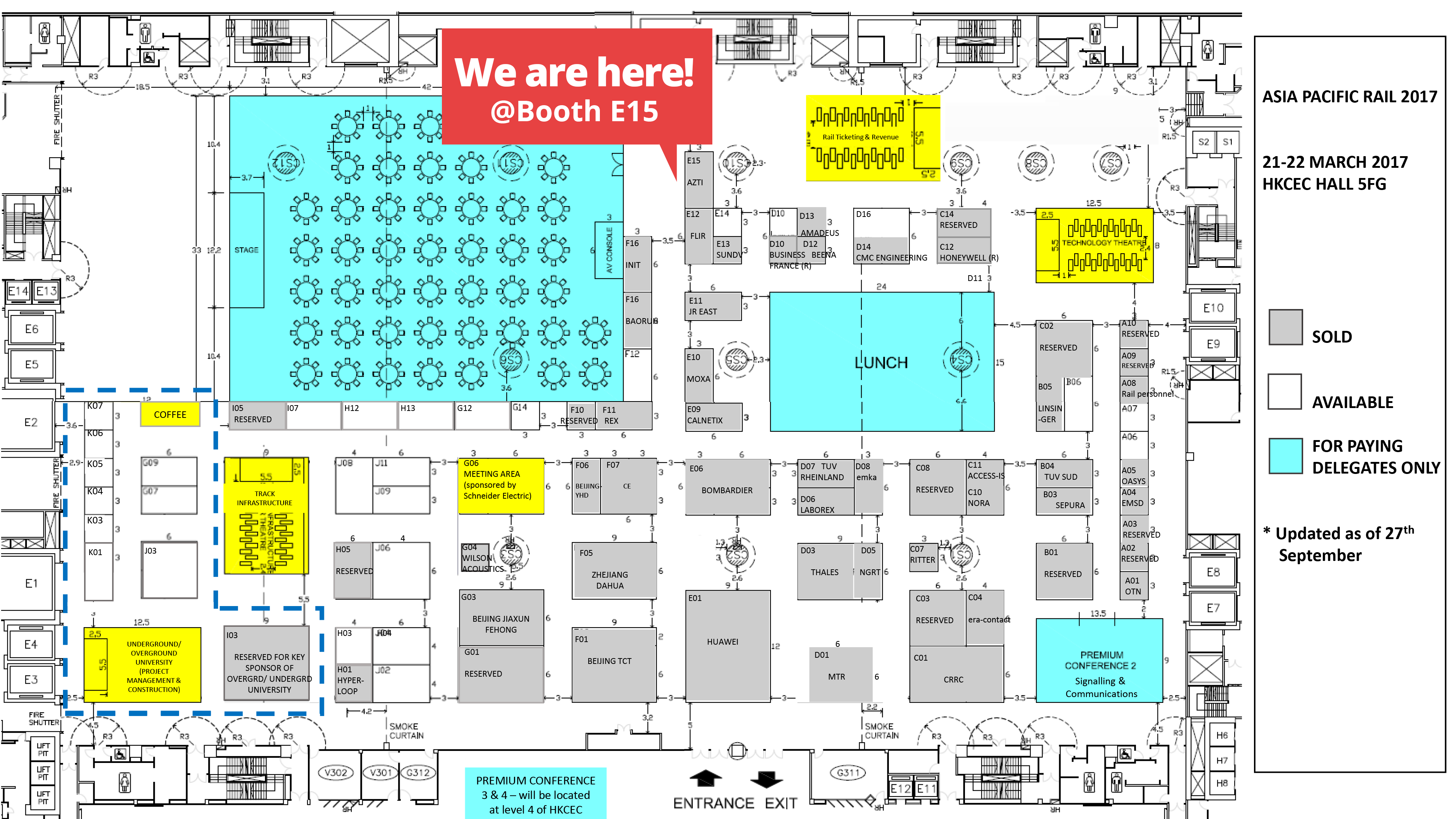 See you in March!
Best Regards,
AZTI Team