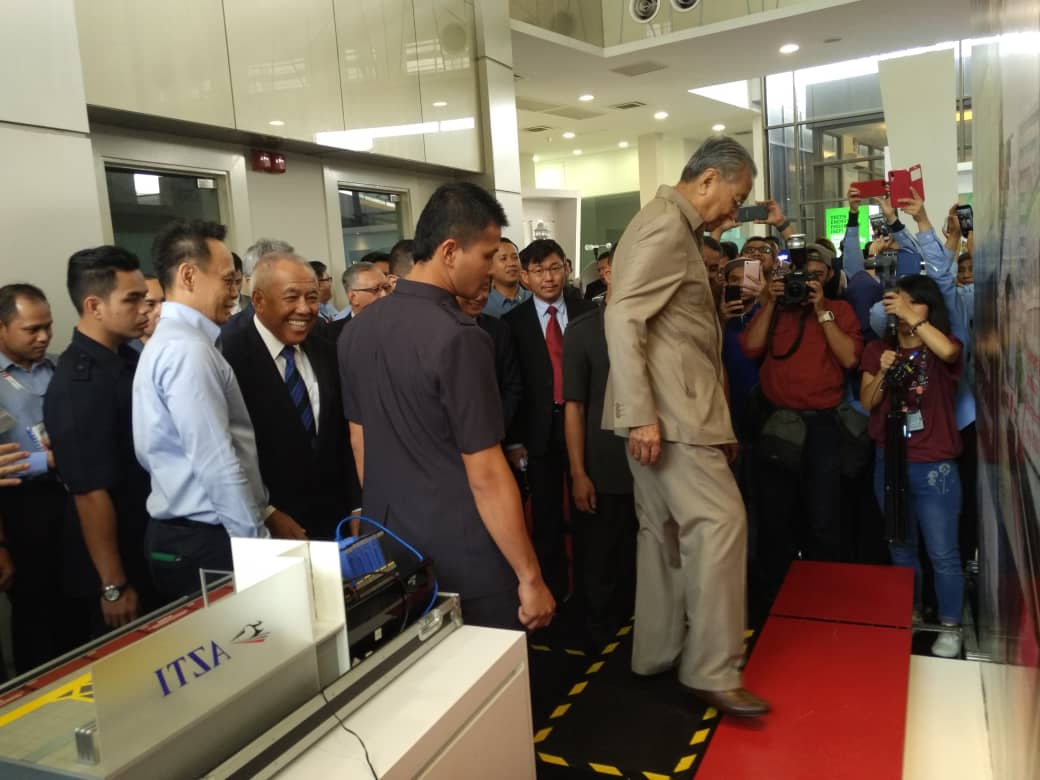 Azti Group's Innovative Platform Intrusion Emergency Stop (PIES) Showcased At MiGHT Consultation 2018
AZTI Technology Sdn Bhd, a Malaysian technology company was one of the seven companies selected to showcase its innovative Platform Intrusion Emergency Stop systems (P.I.E.S) at the MiGHT Consultation 2018 yesterday. Themed "Riding the Next Wave of High Technology", the consultation was officiated by the Prime Minister of Malaysia and Patron of MiGHT (Malaysian Industry-Government Group for High Technology), Tun Dr Mahathir, in commemoration of MiGHT's 25 years anniversary.
At the closed-door discussion with more than 50 industry leaders, AZTI Technology showcased its flagship technology, an actual full-scale Platform Intrusion Emergency Stop (P.I.E.S) which has recently been installed at the Ampang-line Light Rail Transit (LRT) totalling 36 stations. Similar systems have also been installed at Kelana Jaya line LRT for 32 stations in 1998. A further 20 stations will be equipped with the P.I.E.S system for the upcoming Prasarana LRT3 Project.
At hand to brief Tun Dr Mahathir on the P.I.E.S technology was AZTI Group's Chief Executive Officer, Lian Wah Seng. "P.I.E.S is the first and only Malaysian-owned railway system product that has been internationally certified and patented globally. The unique Platform Safety system works by signaling the Automatic Train Control to stop the train when an intrusion is detected. On 19 April 2018, a railway tragedy was averted and a pregnant woman was saved when P.I.E.S was able to immediately stop the approaching train when the impact of the four-month pregnant woman who fainted and fell on the track was detected. The incident occurred at the Damai LRT Station in Kuala Lumpur, Malaysia where the PIES system was installed on the Kelana Jaya LRT line. The rescue team from the Fire and Rescue Department and medics reached the location soon after the incident and took about seven minutes to rescue the victim. The Kelana Jaya LRT line was cleared to resume operations in less than half an hour."
Besides helping to save many lives since it started operations in the last 17 years, the system is also serving the public well as a cost-effective metro rail system with ridership exceeding 500,000 per day. Lian added, "Since 2014, we have spent more than RM8 million to enhance the system. P.I.E.S is now at version 3 and is internationally certified with Safety Integrity Level 2 (SIL2) and fully compliant to all international EN standard. Being the first Malaysian company to be qualified for SIL2, AZTI Group is now poised to become a global player in the Rail Industry, bringing its technology internationally to Indonesia, Philippines, Thailand, Vietnam and Hong Kong."
Putting people's safety as the highest priority, P.I.E.S has proven that it is a cost-effective platform intrusion safety solutions at minimal capital outlay and lowest operating expenses for the rail industry, cutting total lifecycle cost (CAPEX & OPEX) by 70% as compared to other platform safety system products. P.I.E.S reliability can be maintained at 99.9% even after 20 years in operation. With the longest operating track record worldwide since 1985, the system's long list of prestigious projects and clienteles include the Sky-train in Vancouver, Canada for 20 stations. Since then, the system has been installed in various projects globally such as Sydney Monorail (Australia), Los Angeles Metro Green Line (USA) and Kelana Jaya LRT, Kelana Jaya Extension Line, Ampang LRT and Ampang Extension Line (Malaysia).
The recent Kelana Jaya LRT incident was a good case study. The P.I.E.S system has proven its capabilities in ensuring platform safety. This state-of-art innovative P.I.E.S system utilizes a series of flexible mounted sensor panels located between running rail in front of platforms and attached a proprietary strain sensitive cable BLUCOR to these sensor panels and developed electronic circuitry to eliminate environmental effects while still detecting human intrusion. The motion-sensitive cable generates electronic signals in direct response to any motion applied to the sensor panels and sends it to the local control panel. The signal will be filtered and monitored for any changes to trigger a notification signal to the affected Platform Control Panel, Train Signaling and SCADA systems. The intrusion signal of P.I.E.S will notify Train Signaling to close the station track from trains entering. It meets all safety requirements for adverting any tragic accidents such as passengers falling onto the tracks.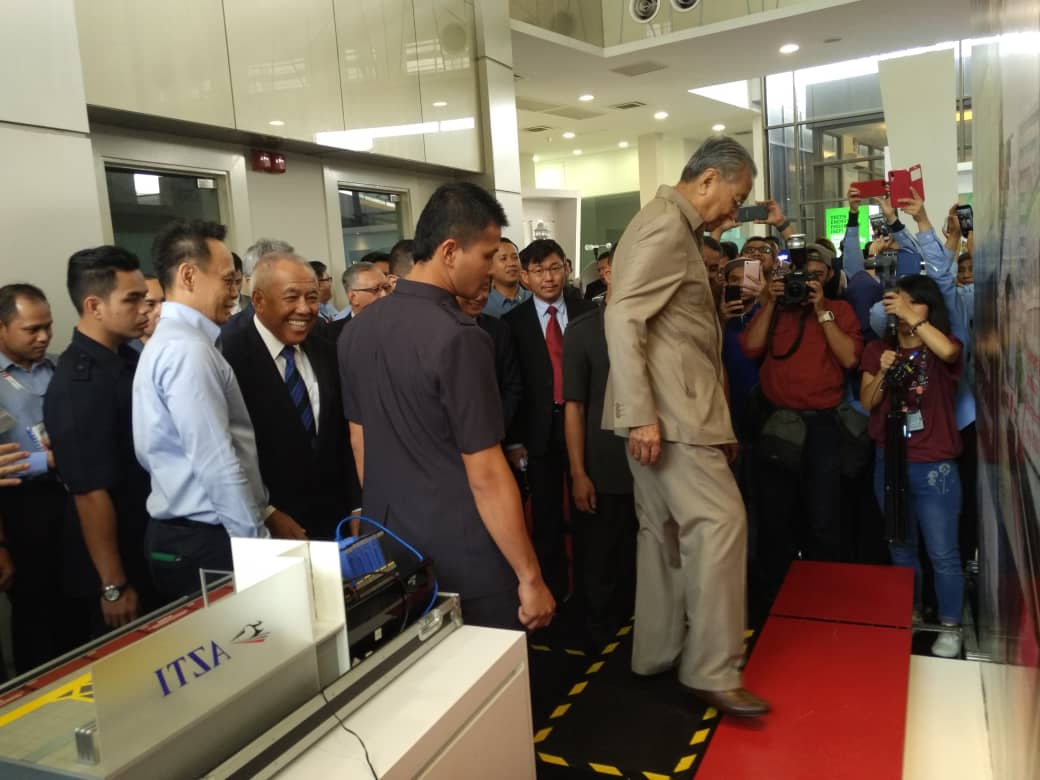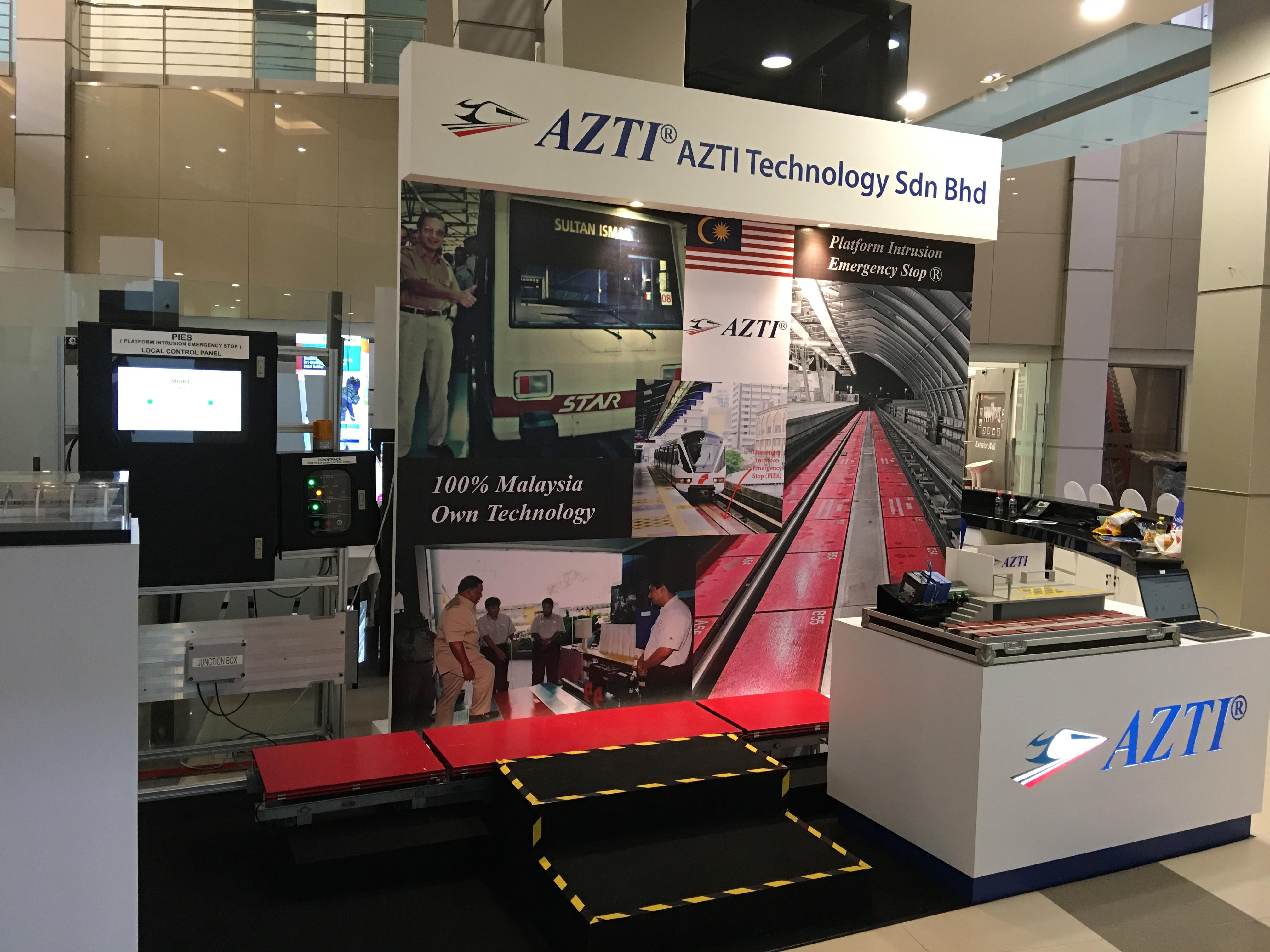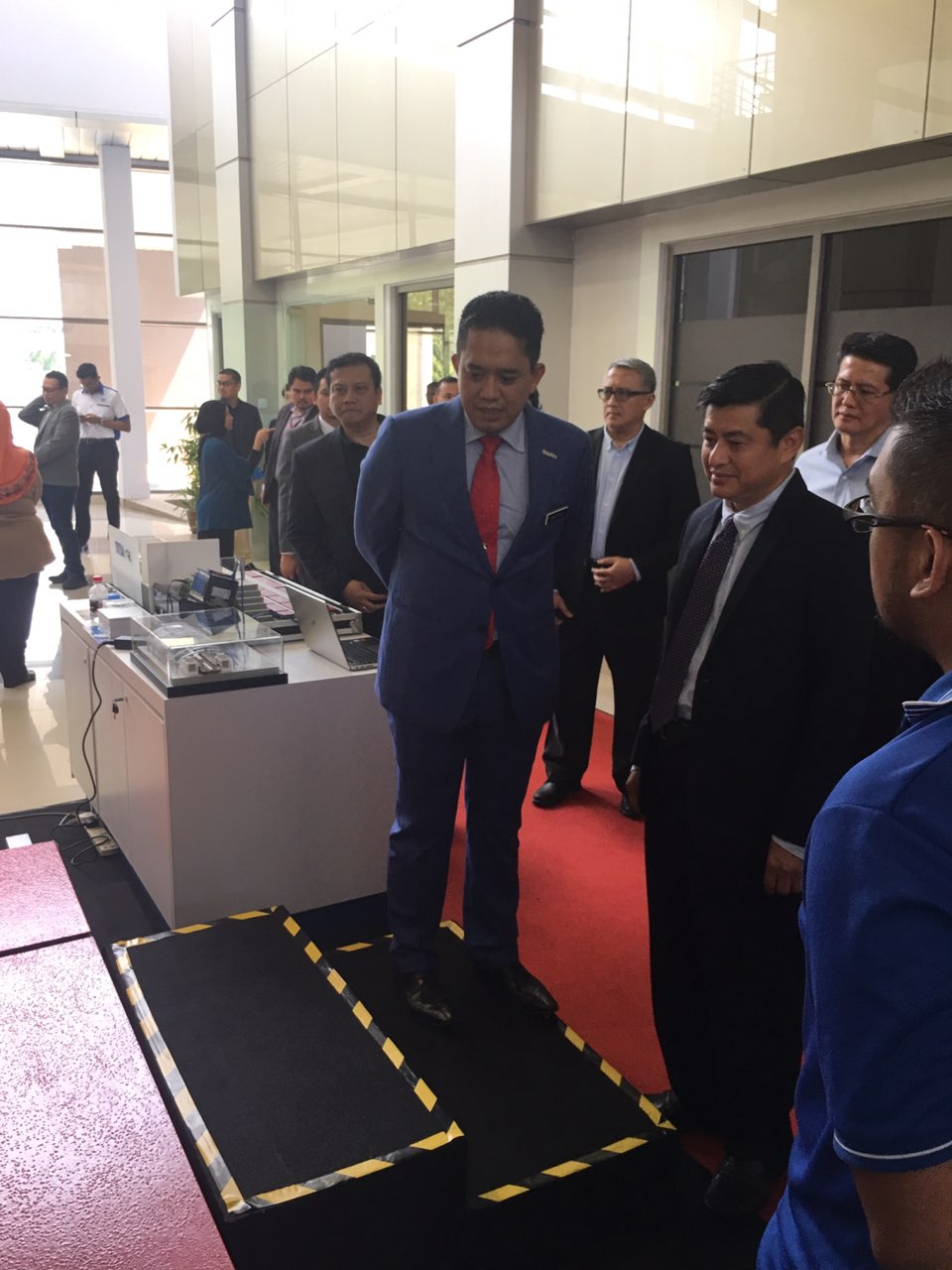 Source:
https://www.myeverydaytech.com/azti-groups-innovative-platform-intrusion-emergency-stop-pies-showcased-at-might-consultation-2018/