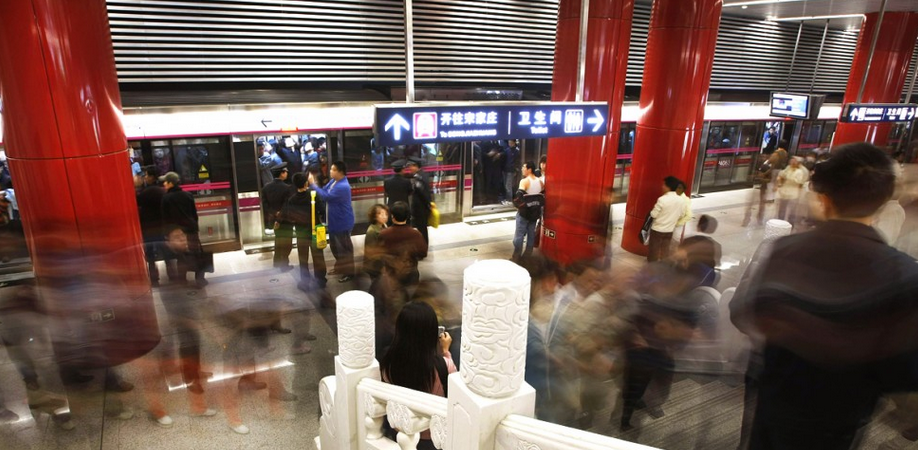 MMan caught between subway train and safety doors dies in Shanghai
SHANGHAI, China: A man who became trapped between a subway train and safety doors installed to prevent accidents fell to the tracks and was killed, Chinese media reported.
The man was struggling to enter the packed train at the Shanghai Indoor Stadium station on Sunday afternoon when the platform doors closed behind him, leaving him unable to either get on the train or return to the platform, the Xinhua News Agency said.
The man fell to the tracks, and was crushed by the train, Xinhua said. Paramedics were called, but the man died on his way to a hospital, it said.
Investigators found a small amount of heroin in the man's possessions and a blood check found traces of the drug in his system, newspapers reported Monday. The man remained unidentified pending further checks, the reports said.
The accident was believed to be the first death blamed on the safety doors, which Shanghai is installing at all of its stations.
Source: https://web.archive.org/web/20070818102821/http://www.iht.com/articles/ap/2007/07/16/asia/AS-GEN-China-Subway-Accident.php