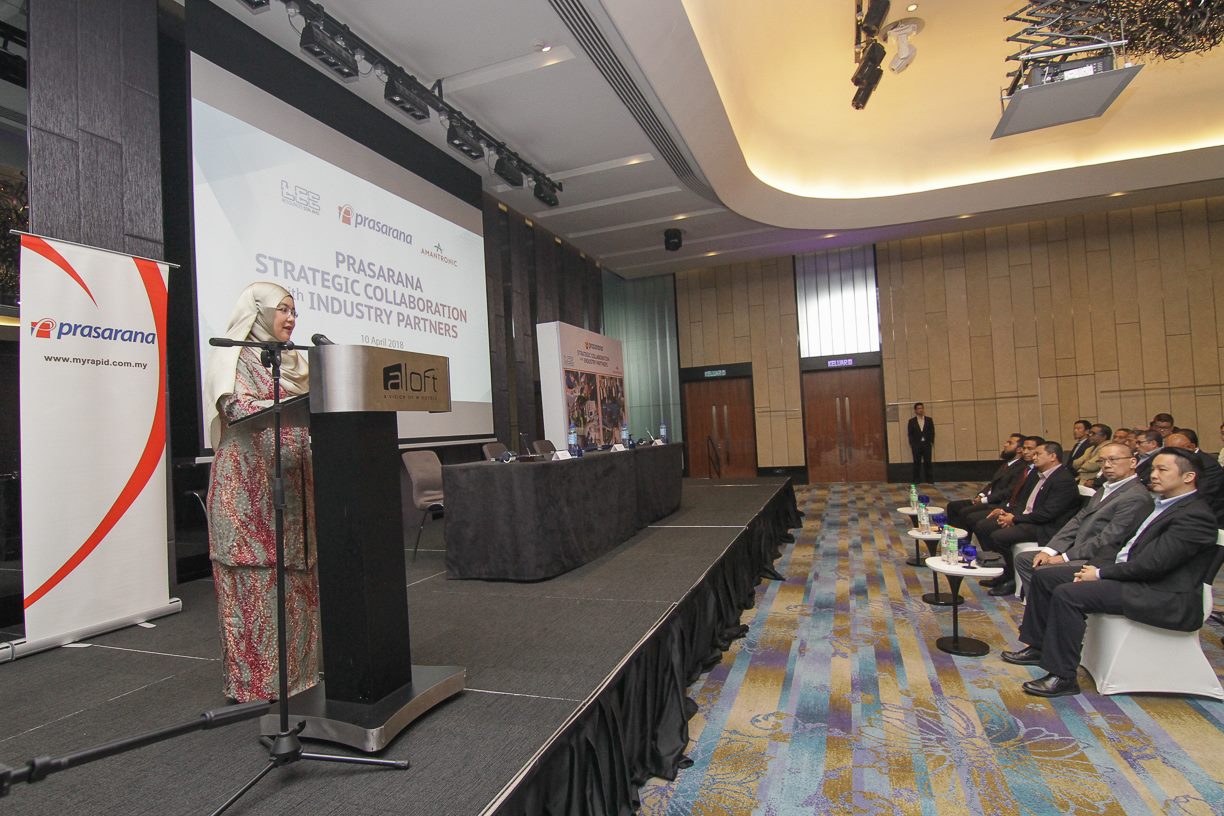 Prasarana signs Landmark Agreement with Strategic Rail Industry Partners
KUALA LUMPUR, 10 April – Prasarana Malaysia Berhad (Prasarana) today penned agreements with Amantronic Sdn Bhd and LCE Resources Sdn Bhd, which has been described by the rail operator as landmark collaborations in the development of local talents in the country's rail business.
Prasarana, which is the umbrella company for Rapid Rail, said that the tie-up with the two companies was a testament of confidence by the public transport operator on local talents in undertaking highly skilled technical works in the rail industry.
Speaking at the signing ceremony, Prasarana's President and Group Chief Executive Officer, Puan Masnizam Hisham expressed hope that the agreement would pave way for more locals players into the industry, which she believes has massive prospects in the future with the coming up of more rail infrastructure projects.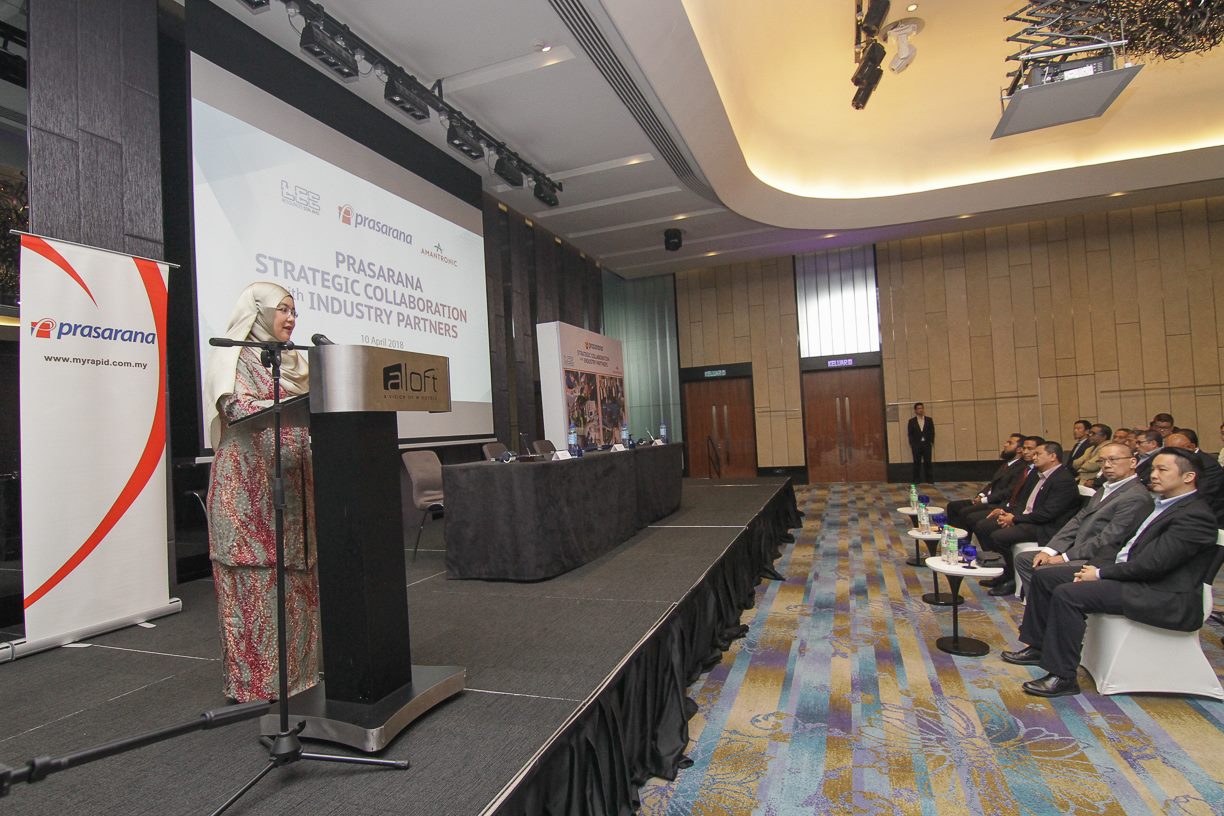 "Indeed, today is a landmark event as this is a strategic partnership which Prasarana hopes will mark a new beginning in Malaysia's rail industry in terms of developing local talents and empowering more locals in the rail business," Masnizam said.
Held at Aloft Hotel Kuala Lumpur, Prasarana was represented at the signing of the agreements by its Chief Infra Services Officer, Encik Ahmad Nizam Mohd Amin. Amantronic was represented by its Chief Executive Officer, Encik Mohd Izwan Shah Mohd Sabri Daniel, while LCE Resources was represented by its Director Encik Thai Kam Weng.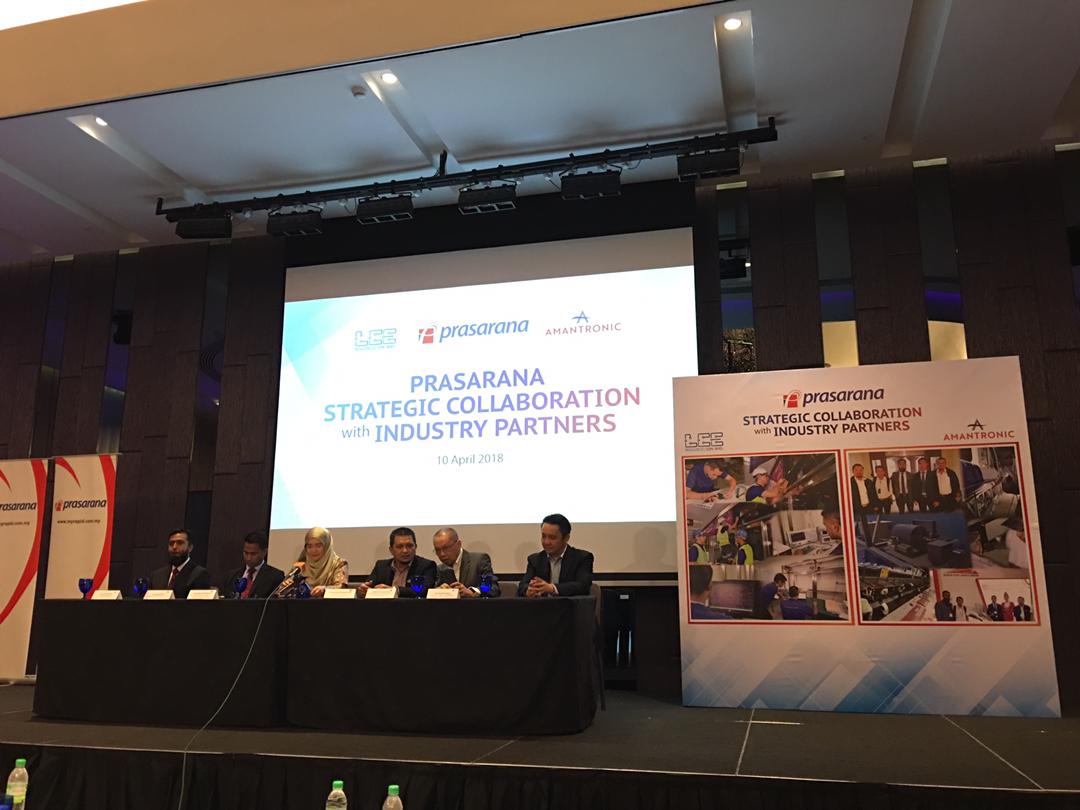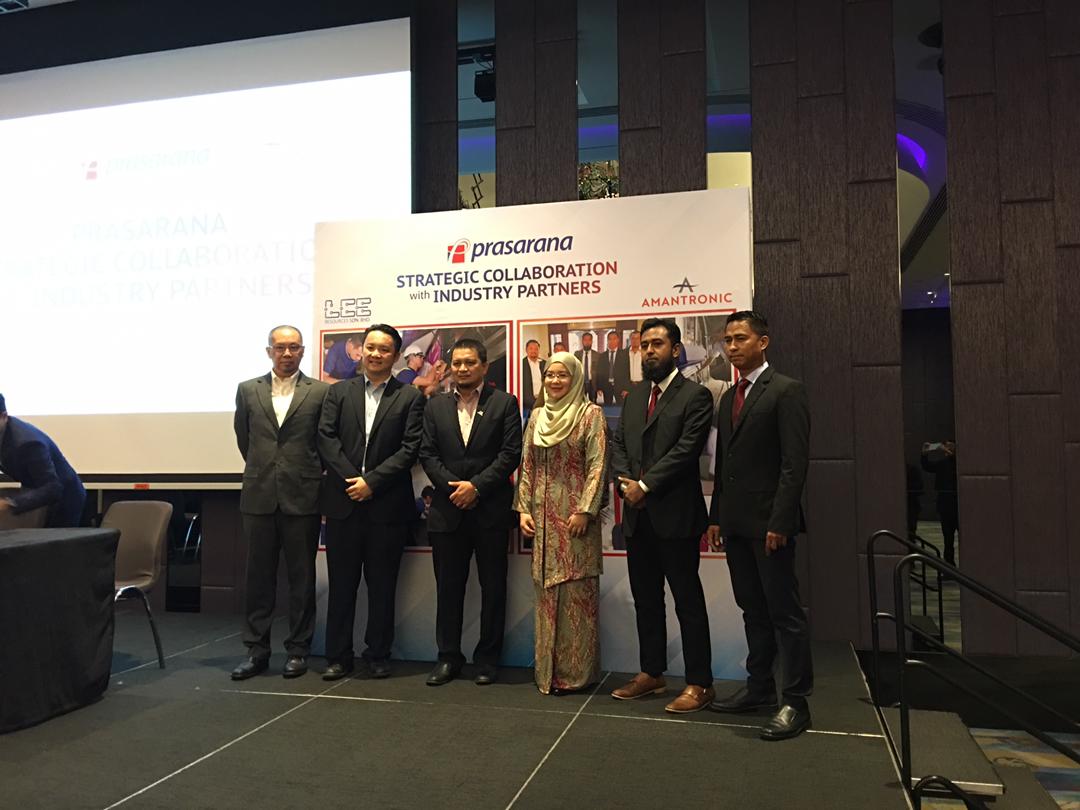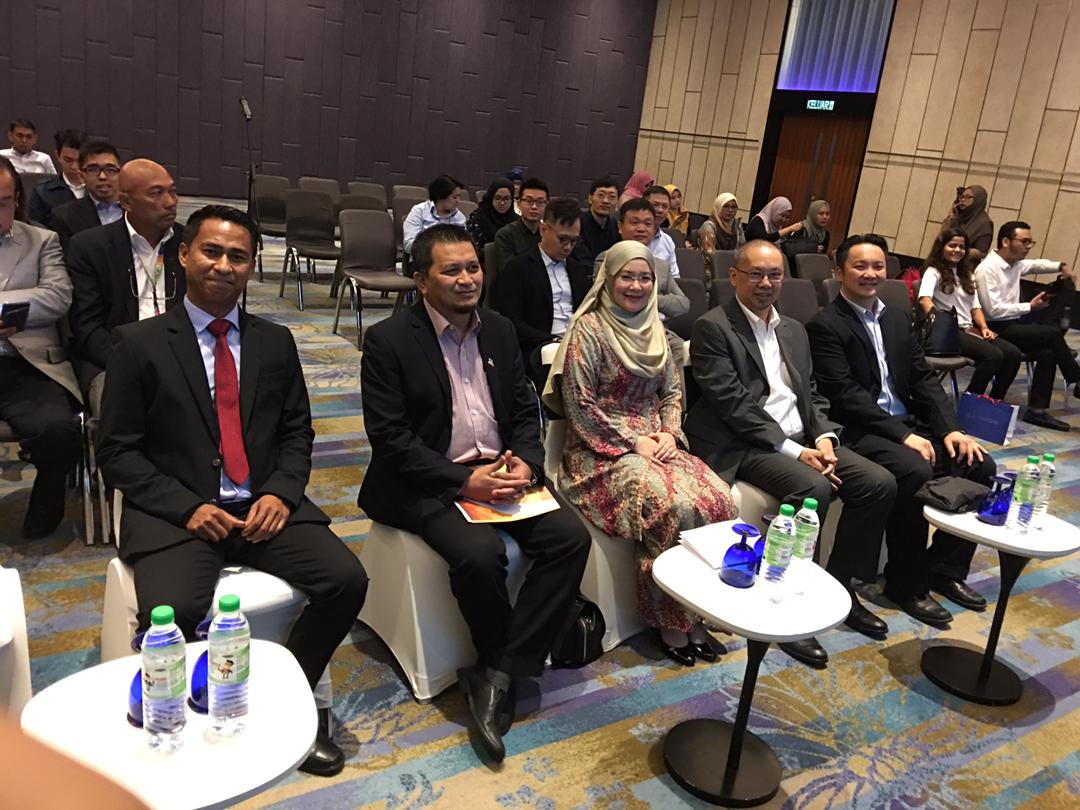 Masnizam was joined by Amantronic Commercial Director, Encik Azhairi Shafii and Encik William Foo Thyang Heng, who is LCE Resources Business Development Consultant and Director of AZTI Technology Sdn Bhd as witnesses at the ceremony.
Under the agreement with Amantronic, Prasarana gives authority to Amantronic to help promote and market the on-board Rail Lubrication System (RLS), which was developed by Rapid Rail in mitigating noise issues for the Kelana Jaya LRT trains.
The RLS was developed by Rapid Rail's own engineers and technicians as part of their trouble-shooting initiatives and to further improve the quality of services. The product had worked well and their innovativeness of the team has won them a host of innovative awards both at local and international Innovative and Creative Circle (ICC) meets.
With the collaboration, Prasarana will be harping on Amantronic network to help promote the product; and enable the product to be used beyond Prasarana's territory including at the international market.
Under the collaboration agreement with Prasarana, LCE Resources will develop and upgrade the Kelana Jaya line LRT Platform Screen Door System; located at the five underground stations – Masjid Jamek, Dang Wangi, Kampung Baru, KLCC and Ampang Park.
As the system has been in operation for more than 20 years, many parts in the system needed to be maintained and replaced due to wear and tear. A lot of components were either obsoleted, high financial cost or provide long lead time for delivery.
When the warranty period expired, Prasarana team extended an invitation to both oversea and local suppliers to provide their proposal and trial system to retrofit the current Kelana Jaya line platform screen door system; and LCE Resources took up the challenge and invested in to the development since 2015.