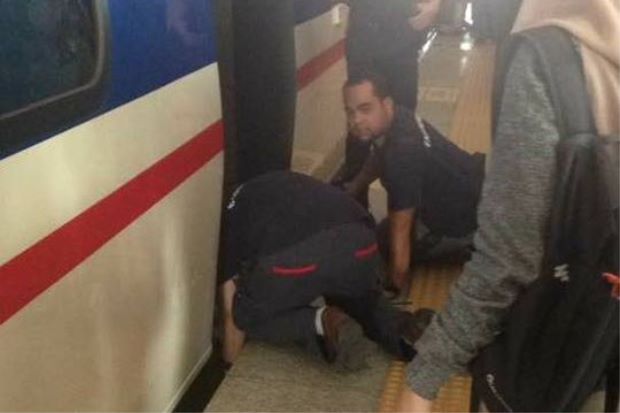 Pregnant woman falls on LRT track, saved by PIES
KUALA LUMPUR, April 19 (Bernama) — A woman who is four-month pregnant fell onto the track of the Light Rail Transit (LRT) train at the Damai LRT Station here today.
In the incident, which occurred at 7.48 am, the 26-year-old woman was waiting for a train to go to work when she slipped and fell on to the track as a train was approaching the platform.
Prasarana Malaysia Berhad, in a statement, said the LRT station was installed with a Platform Intrusion Emergency Stop (PIES system which immediately stopped an approaching train when it detected an object on the track.
It said the Prasarana auxiliary policemen, together with the station's operation officer, then ordered all passengers to vacate the platform to facilitate work to rescue the woman.
"The rescue team took about seven minutes to rescue the woman before bringing her to the Kuala Lumpur Hospital for treatment," said the statement, adding that operations of the LRT Kelana Jaya Line resumed to normal at 8.15 am.
Source:
The Star – https://www.thestar.com.my/news/nation/2018/04/19/woman-collapses-and-falls-onto-lrt-tracks-at-damai-station/
Bernama News – http://www.bernama.com/en/news.php?id=1455848